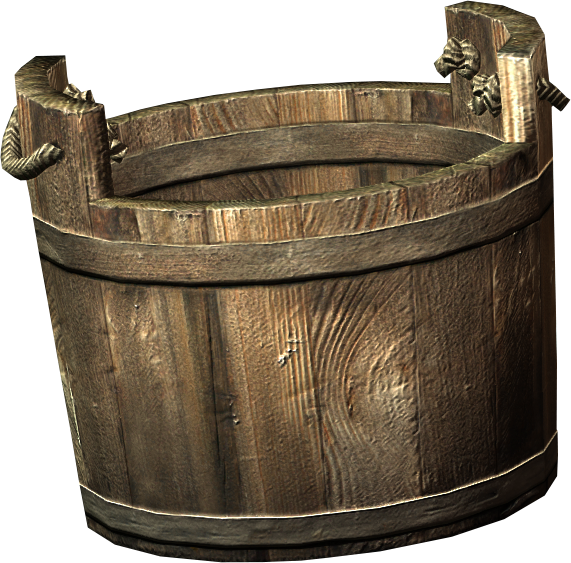 Dormitory Death Shitter!
Submitted by Bucket Brigadier Rockin T, this shitter comes to us from Danganronpa: Trigger Happy Havoc! A visual novel adventure game, it is exceptional due to the fact that it accounts for the requirement of bathroom breaks in any adventure. This scene shows us the death of Sayaka Maizono, and her corpse is in Makoto Naegi's dorm bathroom. Her vital fluids are hot pink because this is the cute sort of horror. As told by our Brigadier: "She was killed here trying to frame Makoto for murder by killing Leon, but then Leon tried to kill her instead and she hid in the bathroom, but he managed to kill her with the knife. In this scene, you're examining the room for evidence! They think the killer is Makoto originally, but you go through the trial and are able to prove that it was Leon! You can't see it in this screenshot, but behind her, she wrote LEON, but upside-down because she drew it in blood with her finger on the wall so it was facing her. So, it looks like it says 11037 because the line between the N is too smudged. A lot of the trial is figuring out the importance of the code."
I seem to remember this exact plot from an episode of Matlock wherein a dying woman still had the strength necessary to program her VCR to the time "3:37" because her killer's name was LEE. She was also upside-down at the time. If you know anything about programming a VCR, it requires every ounce of your concentration plus black magic fuckery and the help of a TI-84 Plus graphing calculator, and a sextant couldn't hurt, so I have doubts.
The toilet in this scene is very interesting. Fun fact: Contrary to an outsider's assumption of sheer ignorance, this toilet is NOT behind a transparent partition of performative privacy theater. Rather, this ladycorpse is in a shower, and the toilet could only look on helplessly through the glass as this terrible crime was perpetrated. No one ever asks a shitter to testify, and I think that's a loophole that killers often capitalize upon!