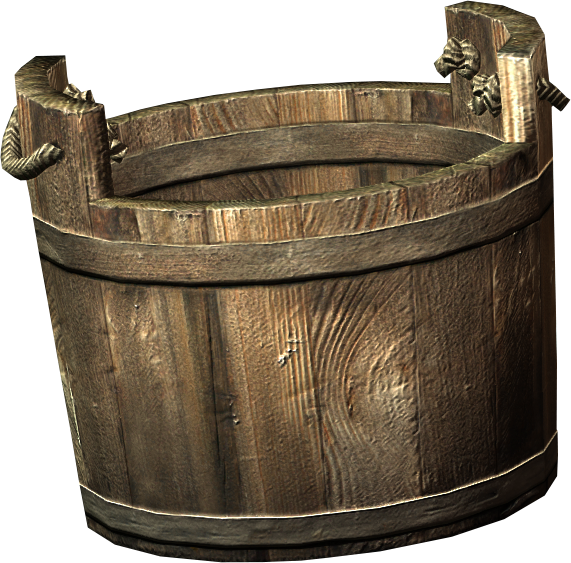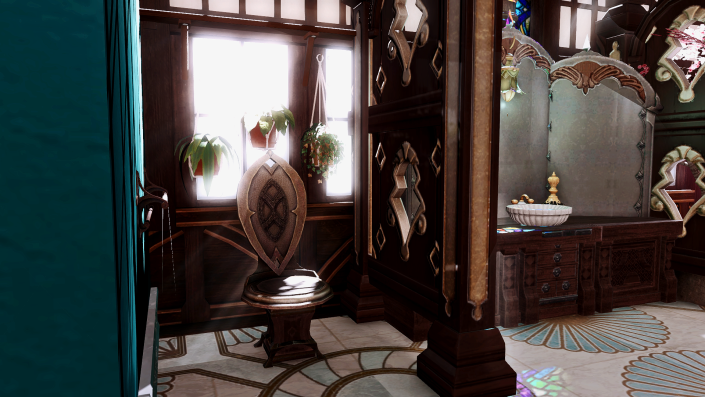 Personal shitter of Cineon (the Fashionista!)
Do you love this alt-textured, expertly-clipped, HIGH ART shitter? This one was submitted by Bucket Brigadier Omni and it was created by someone he knows named The Fashionista Cineon. The mood in this bathroom is everything. The rainbow prism suncatcher, scattering beauty across the walls and floor. The air-scrubbing, friendly plants hanging in the sun that simply pours in through the windows. That Hollywood-grade vanity sparks joy with its clutter-free surface, lit from above by a gentle green Fae lamp! And the tile is actually my favorite flooring in the game. This bathroom is giving me face, body and face!
Let's talk about the shitter itself, which I believe is an Alpine chair with some kind of pedestal clipped into it. So exceptional. There aren't any actual shitters in Final Fantasy XIV, which is kind of strange, given Japan's notoriously positive Toilet Culture. So it's up to intrepid designers like Cineon to craft them from the raw materials they find in the wild. Well done, Fashionista!