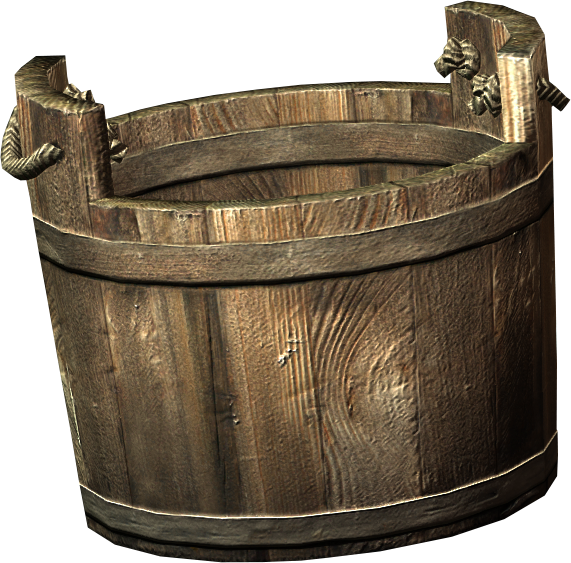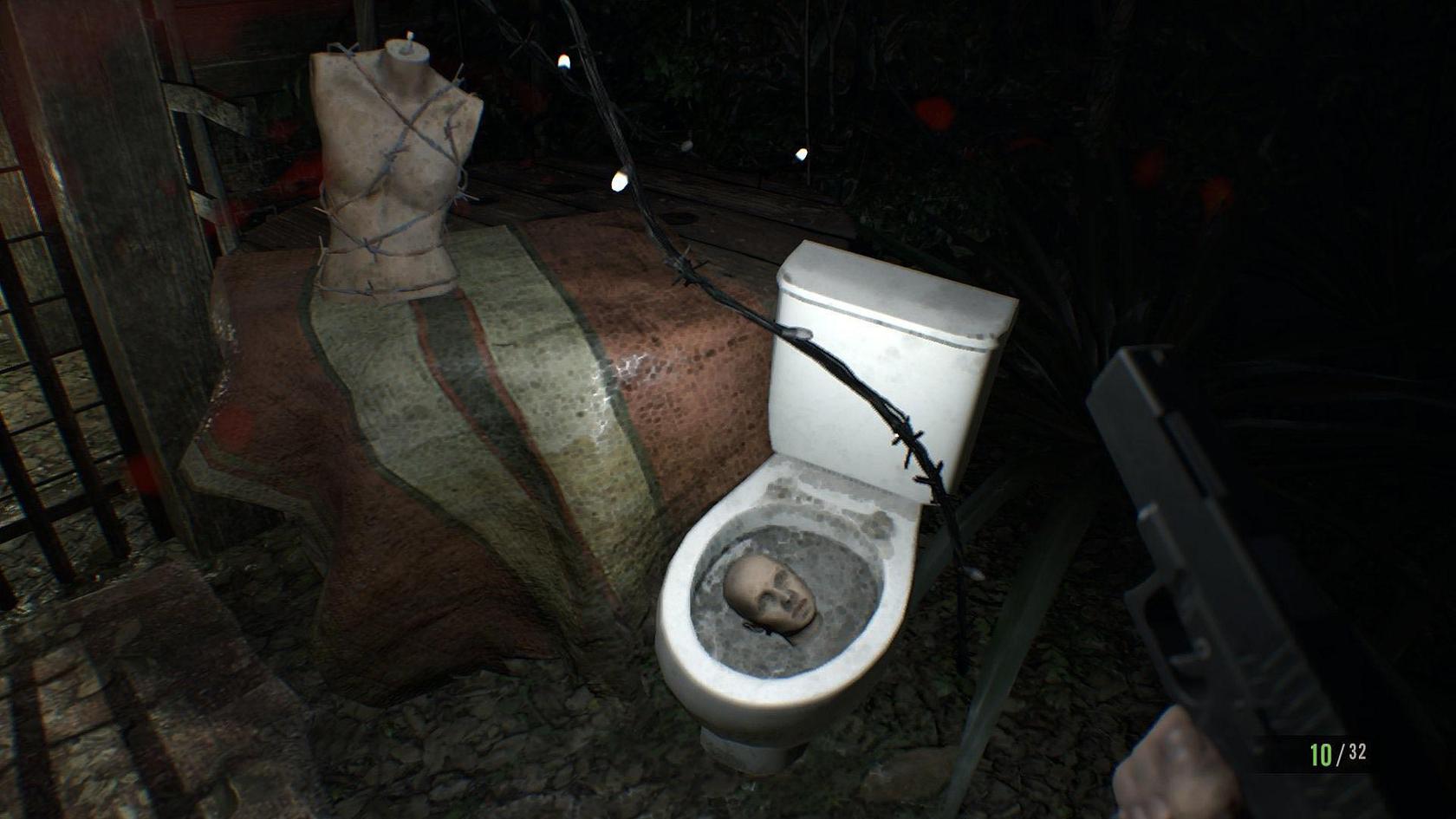 Resident Evil's Mobile Home shitter!
This one is part of the "Shitters of Fear" Anthology. From bucket brigadier ILikeSocks! I asked him if this doll was significant somehow to the plot? He says:
"Oh lol. It's just a mannequin. You got captured by the cannibal mold people. It's right after you escape the main house and reach the trailer to save before you move to the next area. There's all this creepy shit throughout the house. Mannequins with barbed wire and babies wrapped in it hanging from the bridge."
It's this forced-fear shit that really makes you stop and think, Who is setting up this scene? Guys, we need more barbed wire and babies in here, or we're not convincing anybody!