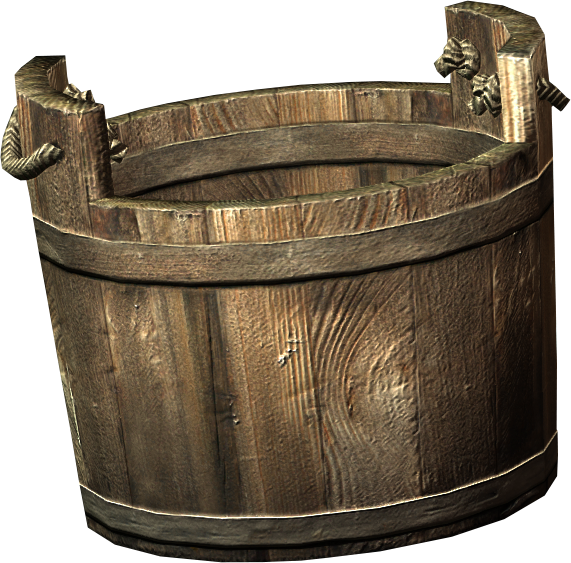 Calvert Underground Lab shitter!
I guess there are certain levels of existance that people are willing to sink to when the shit hits the fan. Here's the lifeless bunker of Calvert Labs, completely devoid of interior design. You got your cot, your shit bucket, and your harsh subway lighting. There's a first aid kit outside in case your wittle soul aches for some art, or human contact! Boo hoo, you big baby.
Desmond Lockheart has a Panic Room under Calvert Mansion, and its full of goodies. There's a bucket here. I don't think it's for shitting. It's too close to the food items. But who knows? I've been wrong before.
Lastly, also in Calvert Labs, we have Bethesda serving up some Western Healthcare realness with a very distinct prop placement.