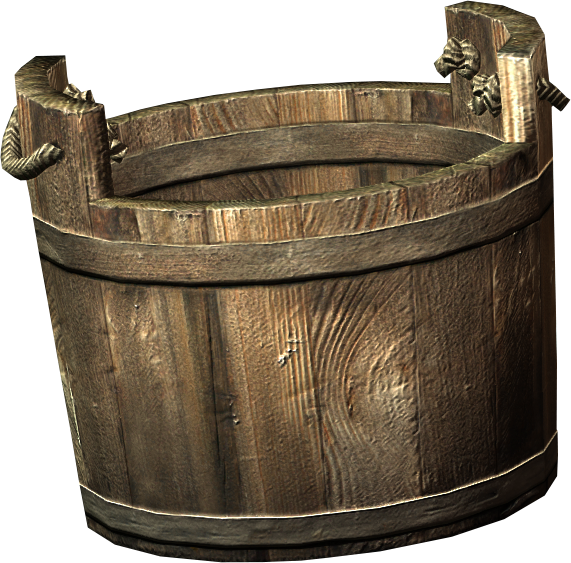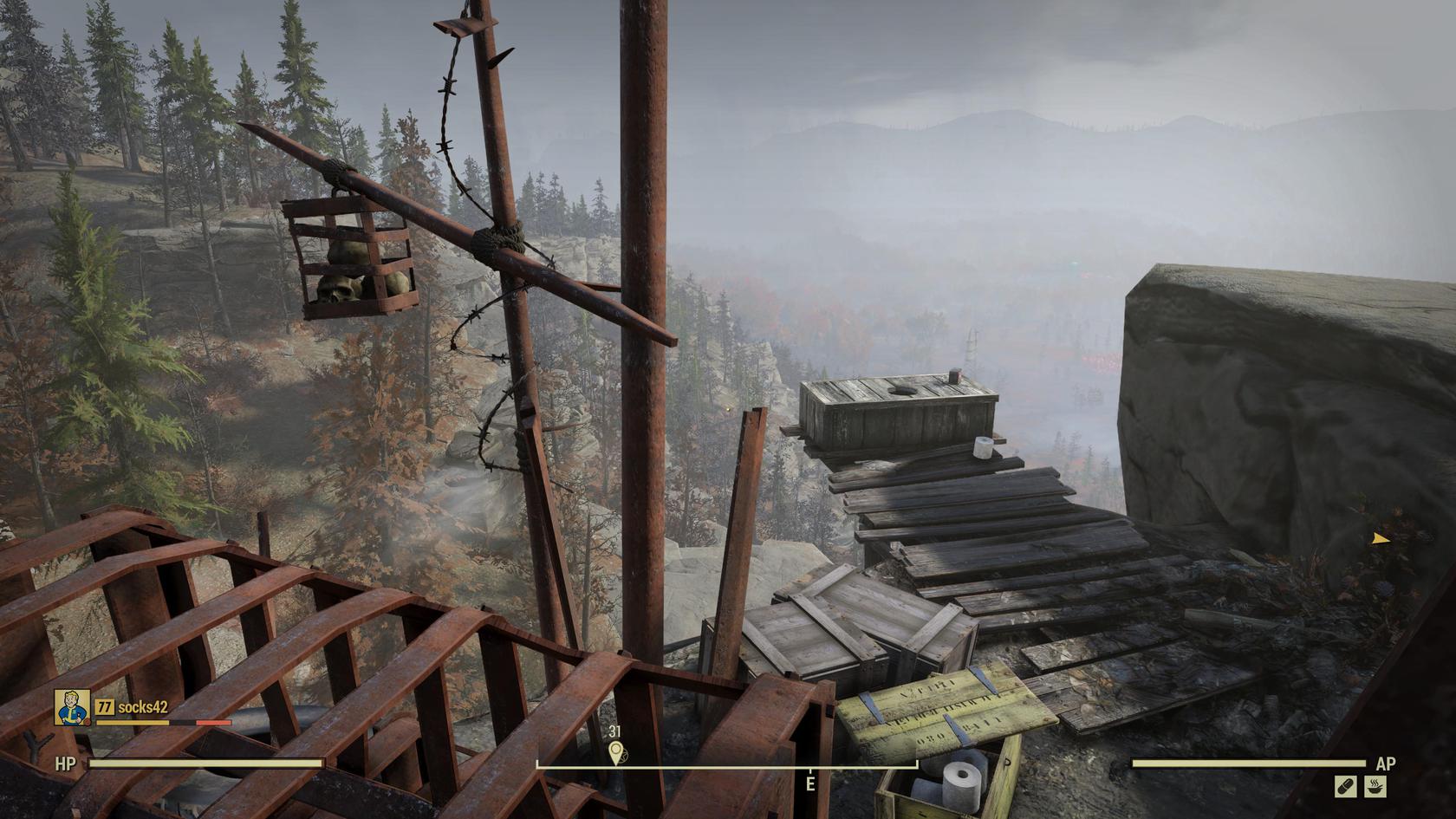 Trapper's Camp shitter!
Winner! of the 2018 prestigious Brown Ribbon!
With great care and trepidation, walk the plank to the edge of this cliff to take a pensive, meditative squat over a 600-meter drop. With scorchbeasts gliding majestically above, and legendary glowing alpha wolves prowling below, this may be the safest shitter on the map. Of note: The crate that you'd be depositing your life's work into does not open to the valley below. Since it's closed up on the bottom you'd have to actually empty the receptacle yourself which is a bit puzzling. There's a crate of toilet paper nearby and some grubby comic books and snacks on the seat itself. Trapper's Camp is a luxurious spa retreat, the best feature being that it doesn't even have a map marker, so no one can bother you here!