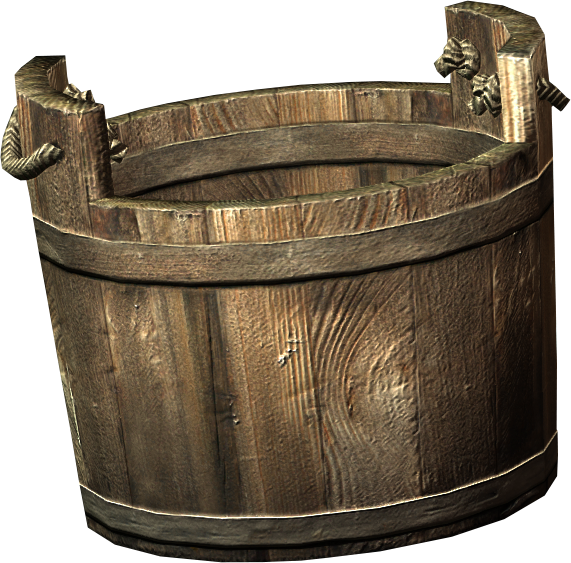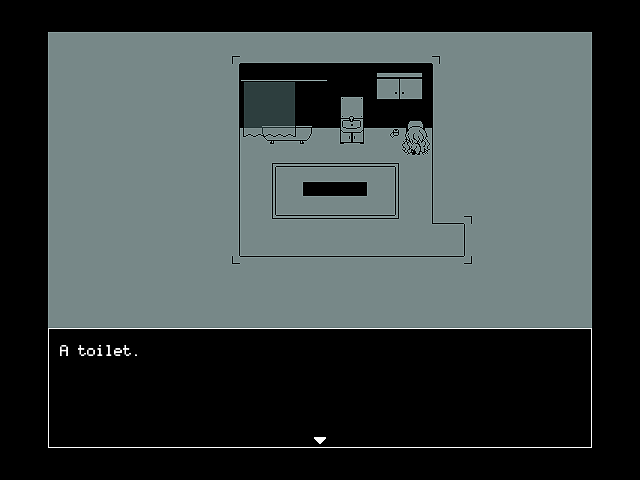 Technologically Advanced shitter!
Today's submission is from Bucket Briagdier Mahilo who sent in this shitter from a little game called Hello Charlotte: Requiem Aeternam Deo. This scene is from Day 1 when you wake up and explore. Roll your mouse over the image to see that advanced technology in action. It does remind one of Mom's Shitter from Deltarune. Says our Brigadier: "The 'location' is called The House. They say that The House is the world. I was just exploring the House at night. This is called the "First Floor" out of 11 total. Your room is on the first floor, which is as normal as the House gets. It's got a kitchen and bathroom and stuff. Outside the first floor gets weird. The second floor has your school, which has a bathroom, but I don't remember seeing any toilets in there. I'm not sure I fully understand it myself…"
It sounds like as you ascend floors you DESCEND into shitterless Hell. Well, here's hoping little Charlotte doesn't have to spend too much time in the rest of The House.