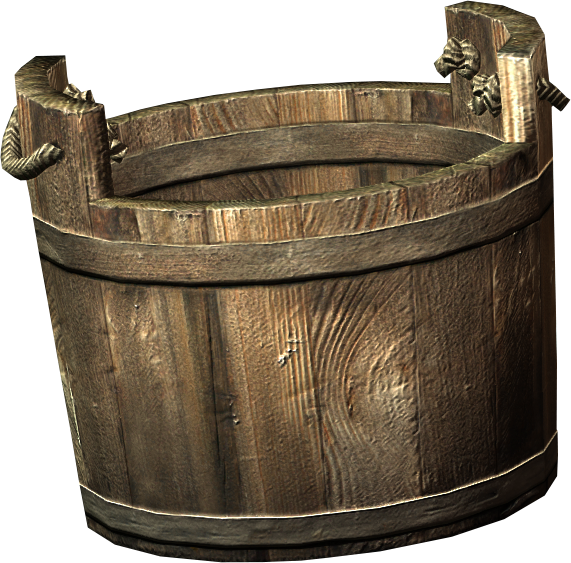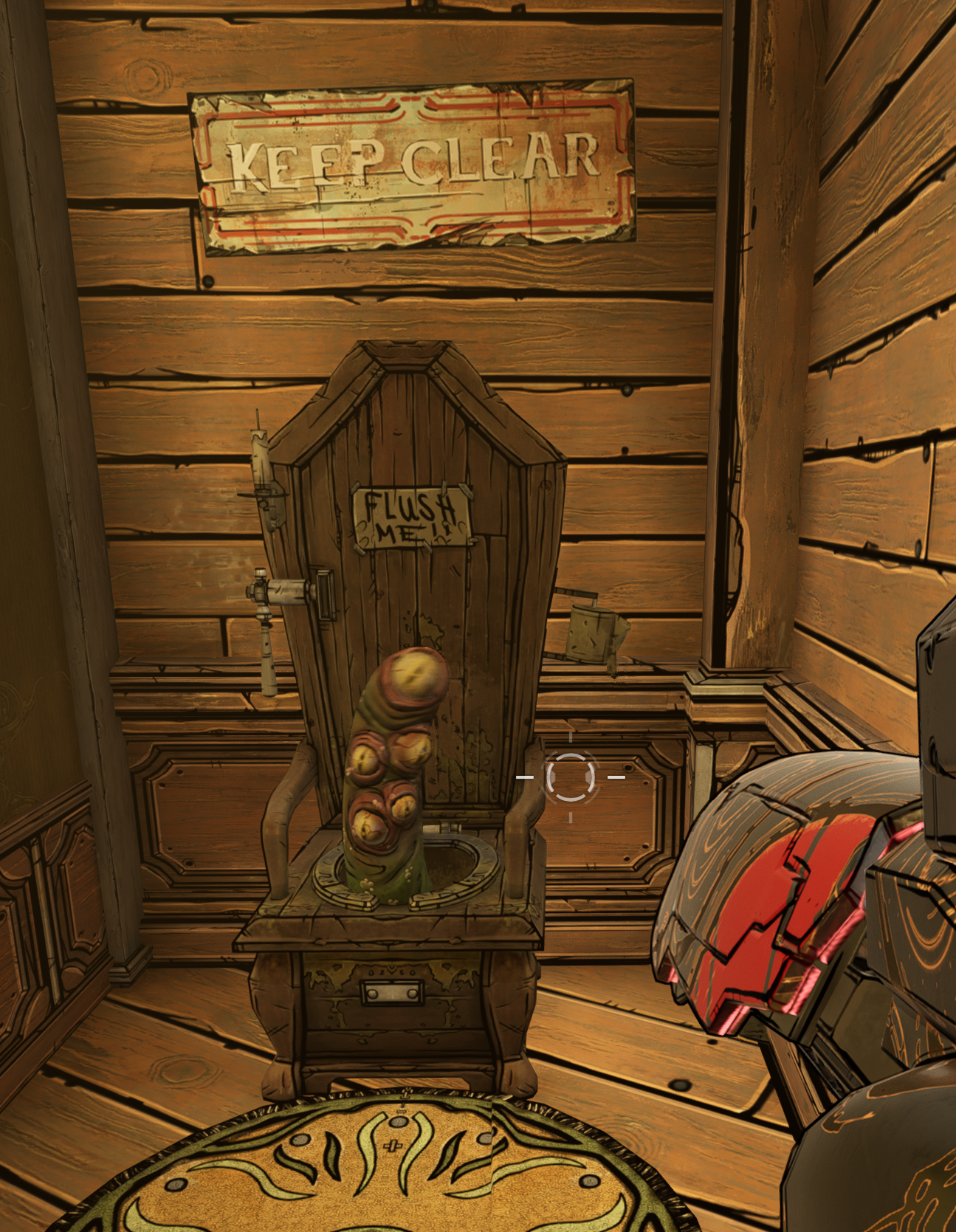 "Flush Me" Tentacle Shitter!
Submitted by bucket brigadier ILikeSocks! There is so much shit going on in this picture, it doesn't even need a rollover. Our brigadier says this about his experience:
"This is from the Borderlands 3 DLC, Love Guns & Tentacles. It's about a gay Lovecraft wedding. This one is in the safe area. They all say "keep clear" and "blast zone", etc. When you interact with the flusher, this tentacle pops up and throws ammo and stuff at you.
There's some grubby toilet paper the color of pine ash. When asked if the shitter has a sink, ILikeSocks stated, "Yes; it's a haunted mirror, with a spooky face." This is more of an ornament or museum piece, than a shitter one would actually use. The 'tentacle' is great. And by great I mean really gross, sorry. If we're being real, we can admit what we are looking at here, and I'm going to say no thanks.