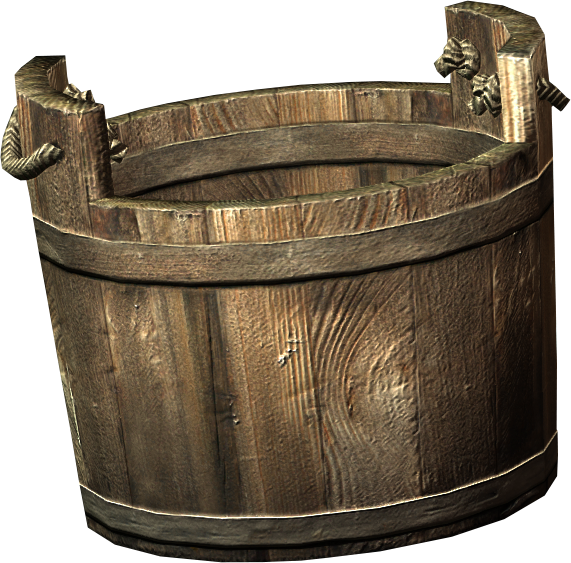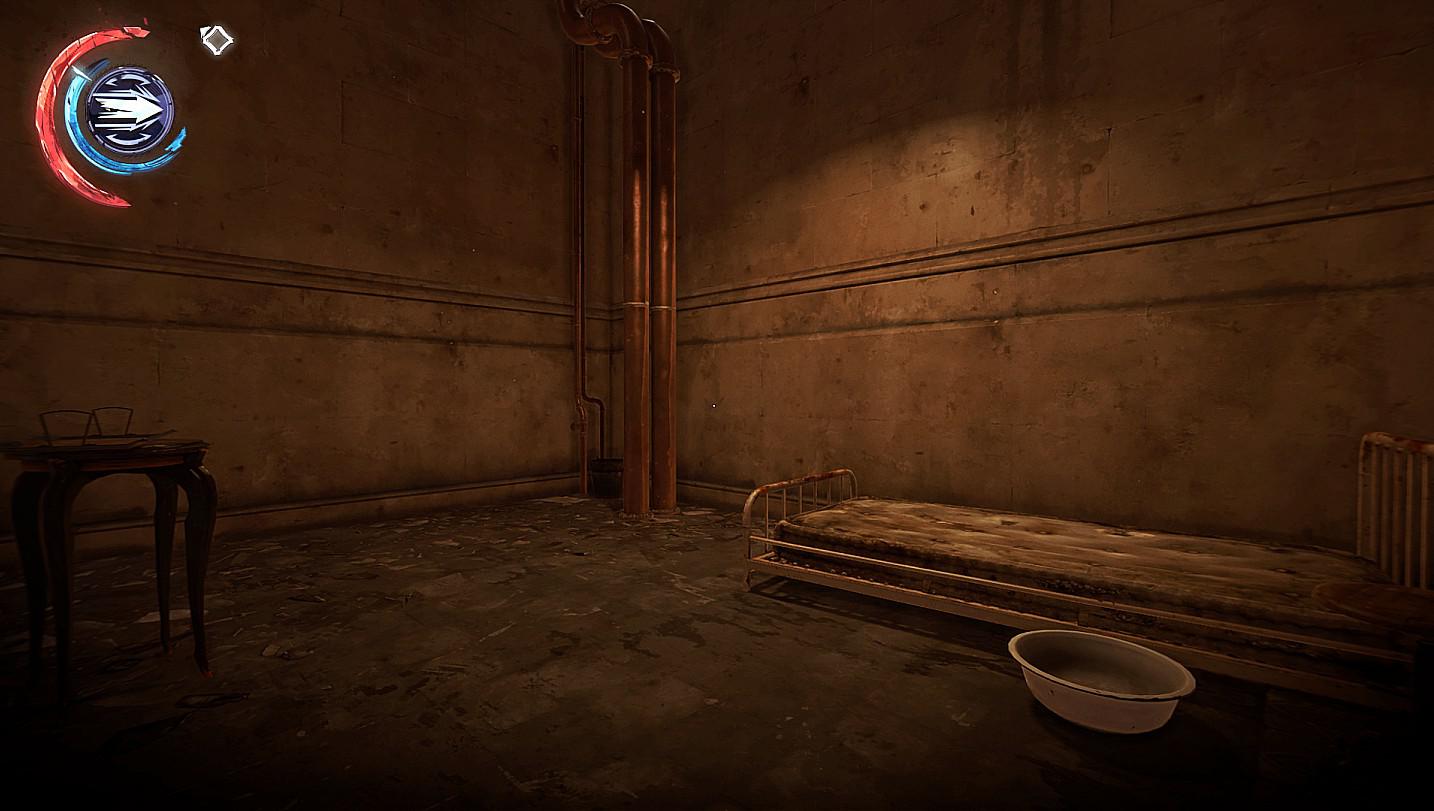 Durante's Grand Guard Cell shitter!
Submitted by Bucket Brigadier Khazya!
Durante was a man who came to be detained by the Grand Guard for suspicious activity. He did a number of odd yet significant jobs for the Howlers. One such task was kidnapping drunk people to exchange for Howlers hostages via Mr. Modotti, the local silvergrapher and liaison for Shindaerey Mining Company. In that sense, I would say Durante was a devil. But his other job was delivering food, water, and sundries to Aramis Stilton. That's why he has the combination to Stilton's front door. So, is he also the one who emptied Stilton's chamber pot? That's one conclusion, and for that reason I say this man was an angel.
Shitter Hero Durante was imprisoned in the basement of the Grand Guard's Batista District outpost, in the most morally degrading conditions imaginable. Grim and bleak, this room is practically yodeling "You're not coming out of here alive." There are rats. There's crumbling plaster walls. A CorningWare® basin to weep into. A gruesome, bare mattress to die on. An unadorned metal pail for your Last Business. And it might be the best prison shitter I have ever seen.
This shitter is a contender for the esteemed Blue Bowl of 2019.