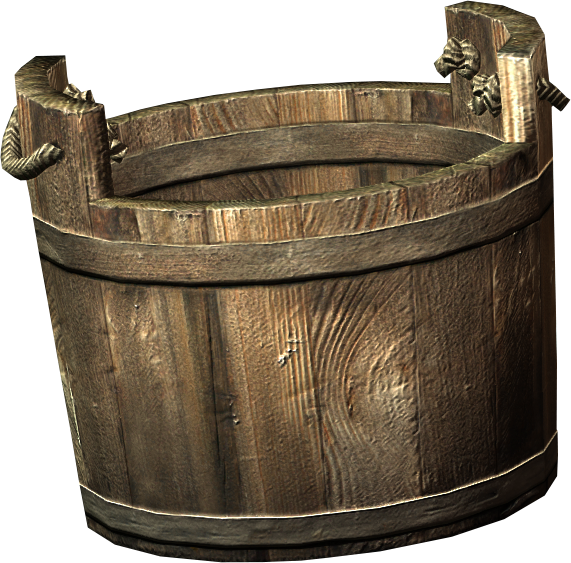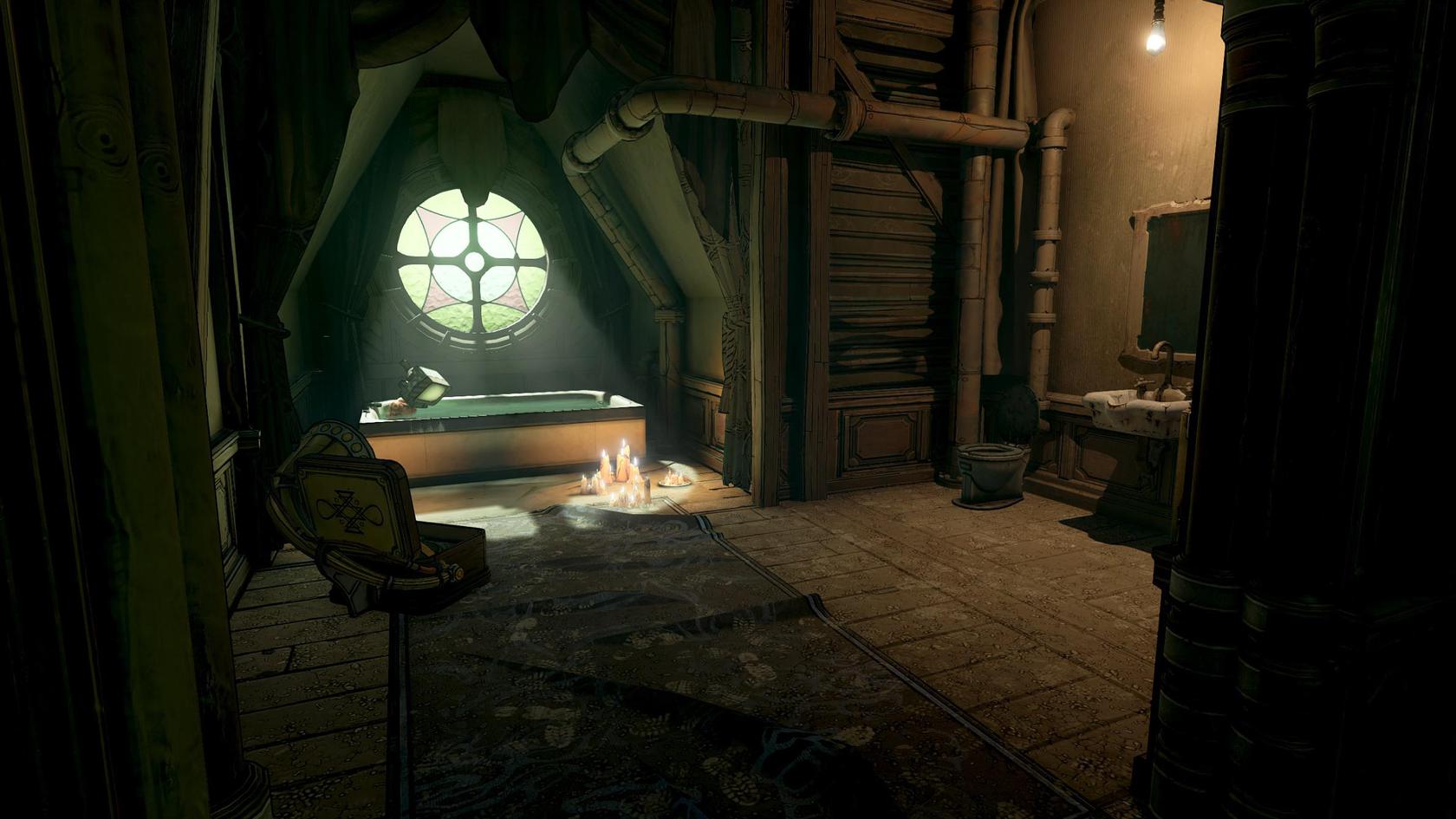 Blackbarrel Cellars, Eden-6 shitter!
Submitted by Bucket Brigadier Solo Espresso!
This shitter is fantastic. What am I looking at here? Someone in the tub with a TV head? Is the person dead? Is that someone relevant to the story in any way? Is that a gramophone, or something like it? Detective Espresso has the answers!
"Yeah, apparently. I have no clue, it's no one important. Just a random idiot mob. And that is a gramophone, I think it's what it's called, in the game. It's such a pretty bathroom, and I love everything in it."
It is pretty great. But you know what, Borderlands 3, you are really showing your ass here. The curtains are clipping into the walls. The pipes are wrapping around some of the curtains - how doth one closeth thine drapery? And my favorite thing used to be rugs with unfixable wrinkles. My new favorite thing is wrinkled carpet with candles that have been left burning on top of them. This crapper is a tinderbox. Yikes.
This shitter is a contender for the esteemed Blue Bowl of 2019.