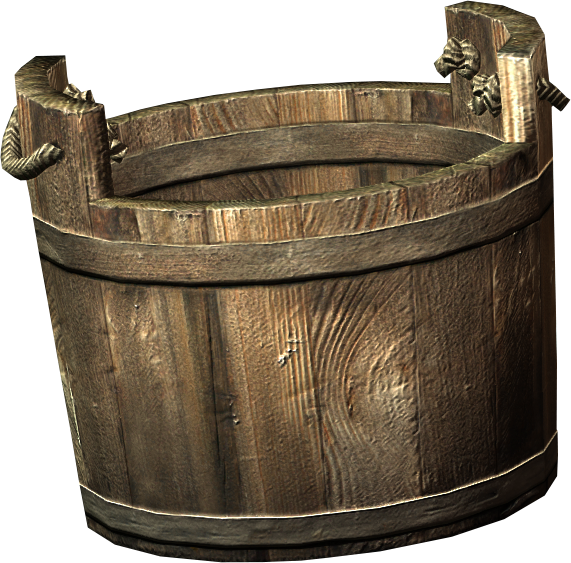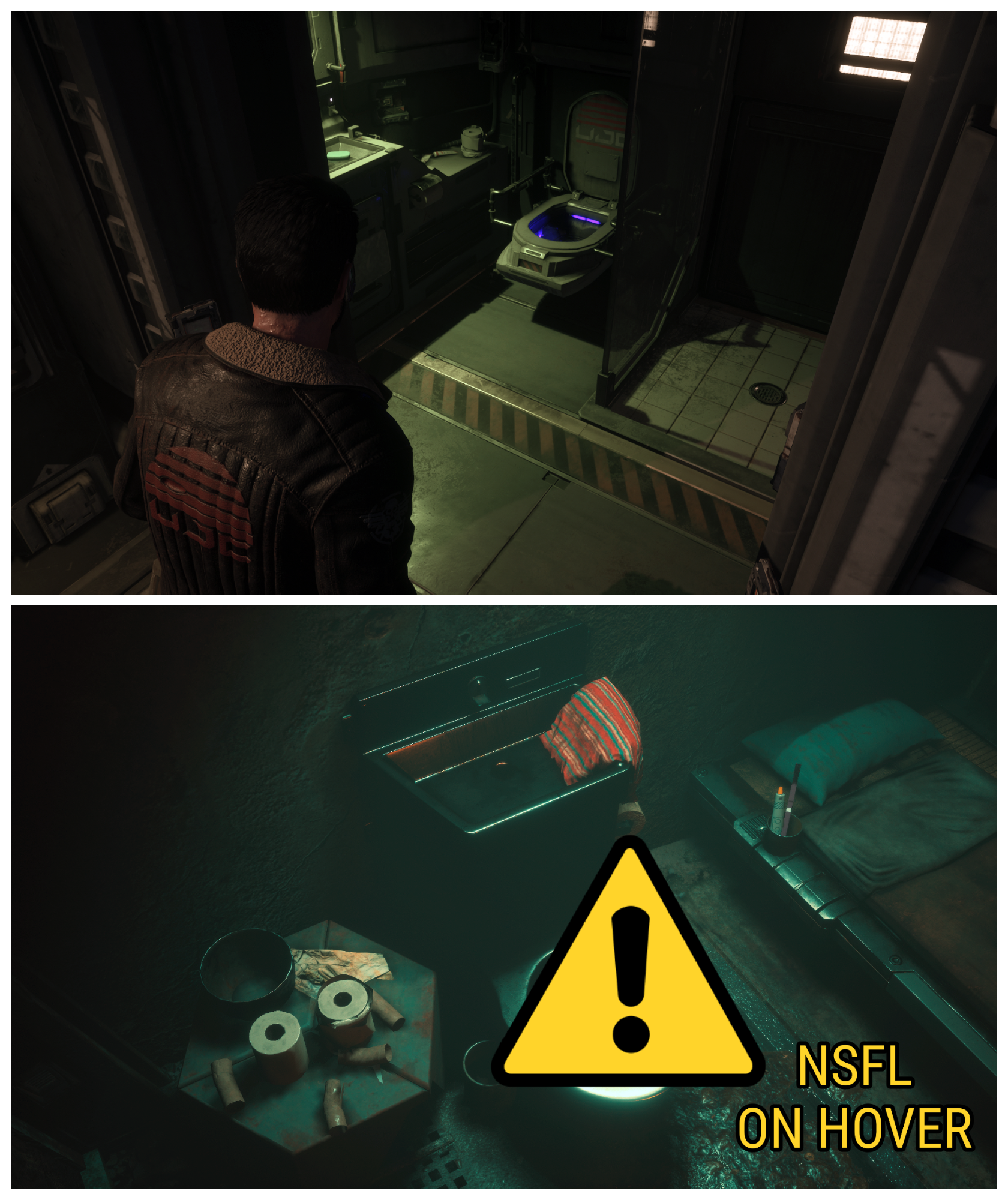 Absence of Humanity shitters!
In this visual demonstration, we will observe the strange juxtaposition of two fates: First, the confident and unflinching outerspace shitter from the Callisto Protocol game intro. It's a stalwart shitter, military-grade. No nonsense, yet kitted out with some extras. You got your antimicrobial purple light inside the bowl. TP stowed where it stays clean. Although it be a humble bar of green Irish Spring, there is soap. And you got your safety strip on the floor so you watch your step, I guess. Last but not least, the main character is at ease here and he doesn't even have the HP tracker shit on the back of his neck yet. Haute riche.
But then we see the other side of the coin, or the 'underside of the seat', as it were. This shit right here is what happens when both sanitation and humanity goes by the wayside because what do you get? A shitter of fear. This is Solitary Confinement Cell C1. The poor soul that was chucked in this oubliette had to make the best of what they had, which is just really fucking unacceptable in an age of space exploration! Note the desperate attempt to remain tidy, evident in the tooth care supplies stowed in a little cup. Roll your mouse over that if you really wanna see this nightmare of filth.
But the crazy shit is there are people on Earth right now who actually do live in conditions like this, in our modern age. More than 25% of our global population lacks access to basic sanitation, which makes groups like the World Toilet Organization so integral to quality of life and dignity. This generous contribution of two shitters from Bucket Brigadier ILikeSocks qualifies as two separate submissions, translating to a $10 donation to the World Toilet Organization. Check out "Why Toilets?" in the menu to bless your eyes with more information on the WTO. This and all the other Brigadier submissions will be sent in on World Toilet Day which is November 19! Thank you again to all the Bucket Brigadiers for continued excellence in Shitter Hunting.