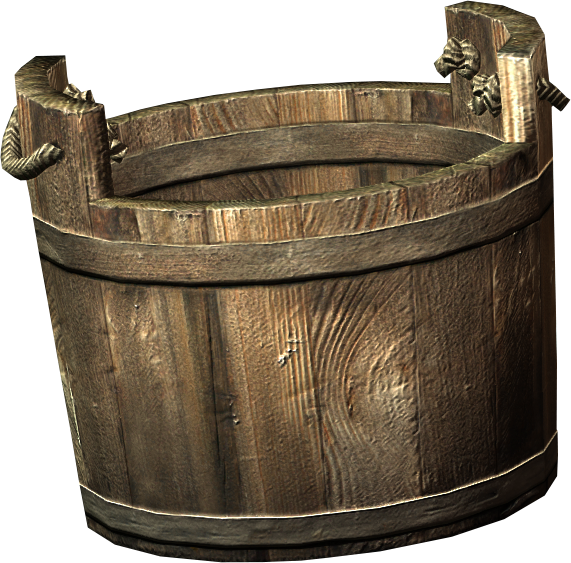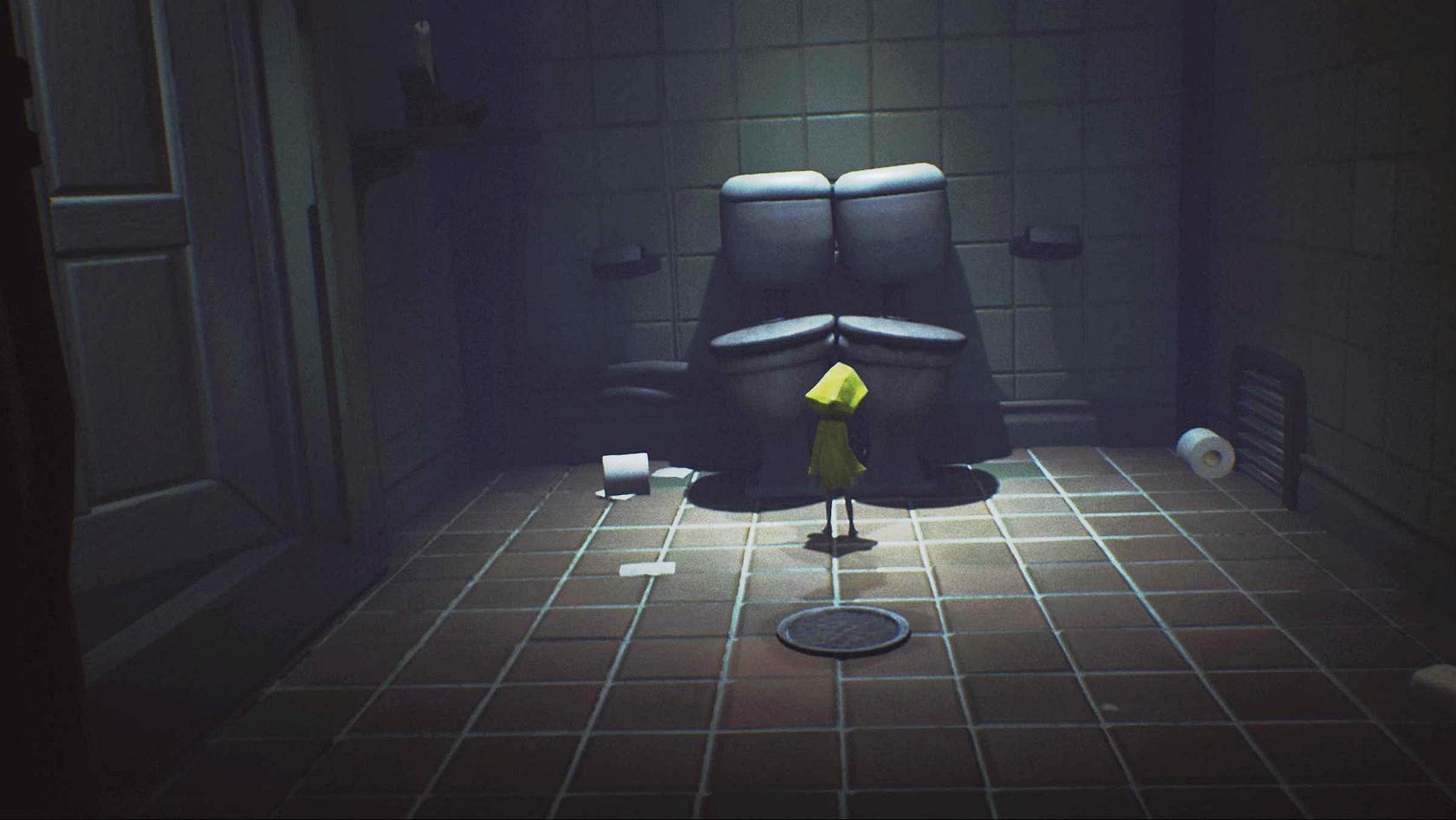 Twin Chefs shitter!
Submitted by Bucket Brigadier Gunmetal! This is from the game Little Nightmares, in which the protagonist (a wee child) experiences the thrill of being a prisoner of the mind and running from their nightmares. Thank you for your sacrifice, Gunmetal. Though the graphics for Little Nightmares are genuinely innovative and quite beautifully drawn, I could never play this. Describing the scene for us, a dining hall on a cruise ship called The Moor, Gunmetal says the following:
"In this level there are these two creepy ugly chef guys that you keep having to hide and run from, my only guess is that they shit in tandem with each other."
During my independent research, I observed the following: One, during some parts of the game, the chefs are attached to each other in much the same way as this toilet, and it's very interesting that the game reserves for them a custom shitter. Commendable accomodations for the differently-abled.
Second, the level starts with the following description: "The Twin Chefs sense something that makes their skin itch. A dirty, unwelcome presence. Vermin will not be tolerated in the kitchen." Of course, they're referring to the player. Oh really? Do you see the state of this bathroom, wherein both chefs have left toilet paper rolls on the floor next to the crappers. The filthy assholes. Calling me a vermin? That really gets me fucking steamed. They also leave soap suds pooling on the floor around the overloaded washing unit, which will almost certainly cause a slip-and-fall accident, but maybe they figure they'll get their hands clean in the dishwater because this bathroom doesn't even have a sink! And no one is bussing the tables that continually pile higher and higher with dishes. The mood of gluttony is reminiscent of the transformation scene at the beginning of Spirited Away, and though I don't believe that movie features even one solitary shitter, I can probably guarantee you the restrooms at Yubaba's Bathhouse are in a higher eschelon of cleanliness than what we see here. Let me just change that health inspection grade of C to an F because this place is a fucking tip.